What's New
Dr. Richard Feely of NOAA's Pacific Marine Environmental Laboratory has been named a Fellow of the American Association for the Advancement of Science (AAAS). Election as a AAAS Fellow is an honor bestowed upon AAAS members by their peers. This year 396 members have been awarded this honor by AAAS because of their scientifically or socially distinguished efforts to advance science or its applications.
As part of the Section on Atmospheric & Hydrospheric Sciences, Dr. Feely was elected as an AAAS Fellow for leading the scientific examination of the acidification of oceans and shifting public policy to address this environmental issue.
Dr. Feely has been with PMEL for over 43 years and currently is a senior scientist and project leader of the Ocean Carbon group. He is an active member on many national and international committees and serves as a mentor to graduate students and post-doctoral fellows. He has authored more than 290 scientific research publications. He's logged over 1,000 days at sea on more than 50 scientific expeditions, most recently as part of the West Coast Ocean Acidification cruise in 2016. 
Read the full announcement in the AAAS News and Notes section of the journal Science. 
PMEL in the News
A new winter forecast, heavily influenced by La Nina conditions, rates the chances of a cold and wet winter in the Northwest higher than a month ago. Washington, in particular, can expect below-average temperatures and above-normal precipitation for December, January and February, the National...
The Puget Sound is a big part of life in Seattle. It's a connection to the outlying communities and a connection to the Pacific Ocean. And hundreds of miles out in the middle of wide open water, there's a whole lot of information that scientists have been gathering to help determine what to...
Snowpacks in Oregon, Idaho, Washington and California and are expected be much smaller by mid-century if greenhouse gas emissions continue to rise, according to federal projections released Friday.
Feature Publication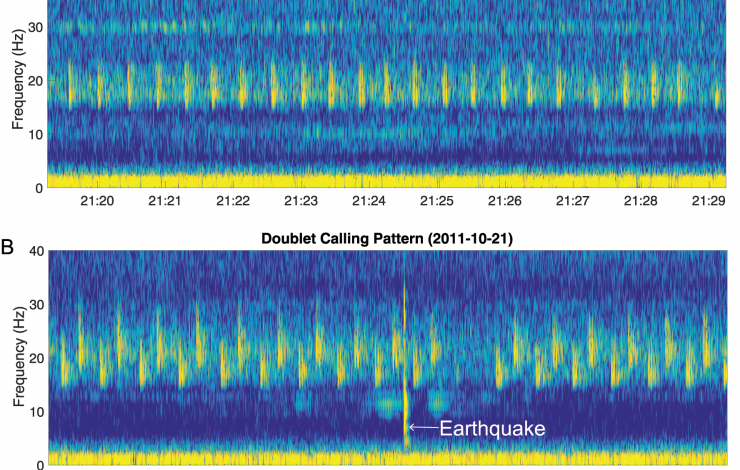 Spectrograms from Axial instrument illustrating the 2 primary song sequences observed.
,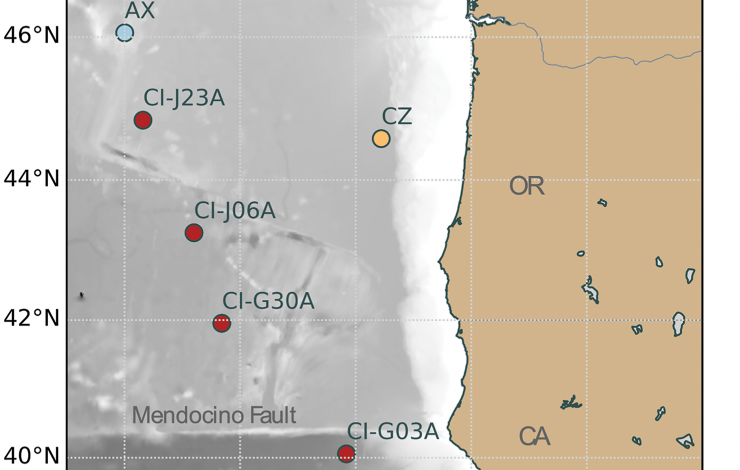 Regional map of the northeast Pacific Ocean showing locations of all instruments used in this study, along with a timeline indicating when they were deployed. At the scale of this map, KENE and KEMF are effectively co-located, but KENE is displayed slightly offset to the north for clarity (AX, Axial; CI, Cascadia Initiative; CZ, COLZA).
Fin whales (Balaenoptera physalus) spend most of their lives ranging widely throughout ocean basins and thus can be extremely difficult to study. Nevertheless, understanding the fin whales' population structure is of particular importance for management and recovery efforts due to their status as endangered under the U.S. Endangered Species Act.
Fin whales produce relatively simple, repeated signals that appear to have not changed significantly over time. The most commonly... more